If the female of the house is taking over with too much sugar and spice and all things nice... or the confirmed bachelor pad has the house looking more like a men's locker room than a stylish flat... both can be huge turnoffs for prospective buyers touring your home.  Tone down the lilac and lace, girls. And guys, a man cave is oh so passe!
Shoes, shoes, and more shoes
Walking into a closet that is deemed a danger zone because of precariously placed stilettos can be a real problem. Sure, the female you're showing a house to will turn to her partner and declare that the closet is just PERFECT for her shoe collection. She'll already be plotting a way to line them up according to heel height.   But the guy, on the other hand, will immediately look around the room and think "Great. There's no room for my sparse belongings."  If you are an admitted Shoe Monster, consider storing your shoes with some organization - try these shoe stacking bins from the Container Store - BEFORE showing your home to prospective buyers.
Don't over-do the fluffy decorative pillows, floral patterned tableware, or dust-catching collectibles.  This isn't your grandmother's house!
Managing the Modern Man Cave
We've witnessed several styles of man caves over the years. We're all familiar with the traditional dank basement or garage with tools and broken-objects-never-fixed. Then there's the sports "lounge" with pool table and mini fridge accessorized with empty beer cans and nacho crumbs.  This also takes on the form of video game den with various controllers strewn across the floor and a shrine of energy drinks.  Well, these days, the modern man cave is a geek's technology retreat, complete with wild servers and multiple monitors, spare hard drives, blinking lights and the sound of machines lightly humming.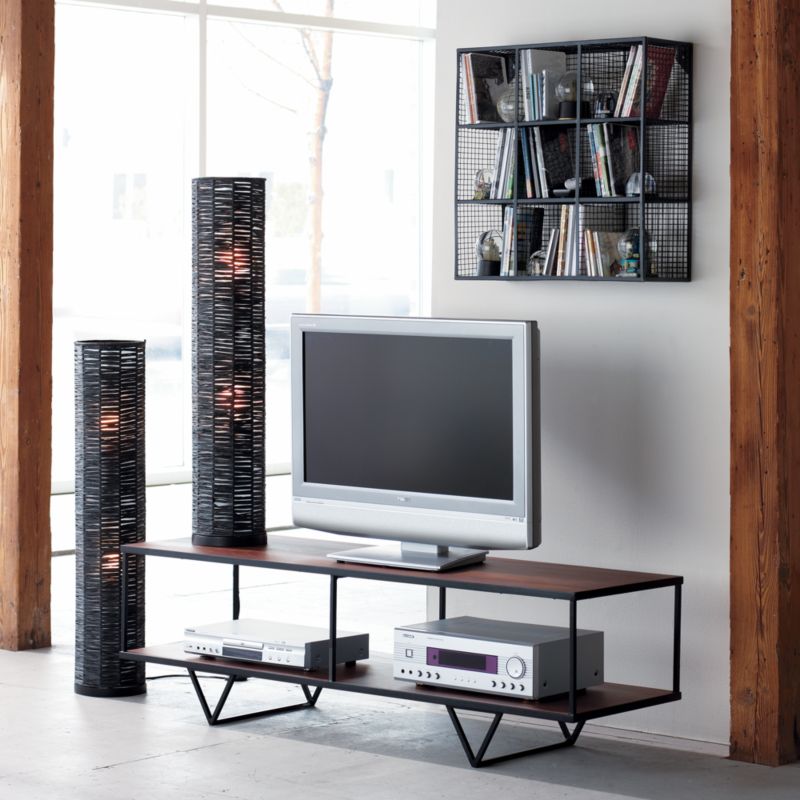 If this sounds like you or yours, you might try switching to wireless devices, such as a wireless keyboard and mice, or a wireless monitor, to minimize unsightly cords. Run your speakers through the wall like a high end home theater.  And as for the camera and phone accessories and the video game controllers, keep track of it all with a media rack such as the Coop Tower or the Wire Cube Shelf.
Otherwise, you're limiting the potential of your property to attract those searching for something that's beyond a bachelor pad.
[image of pillow from saksfifthavenue.com, image of cube shelf from CB2]
Phone:
215.253.6818